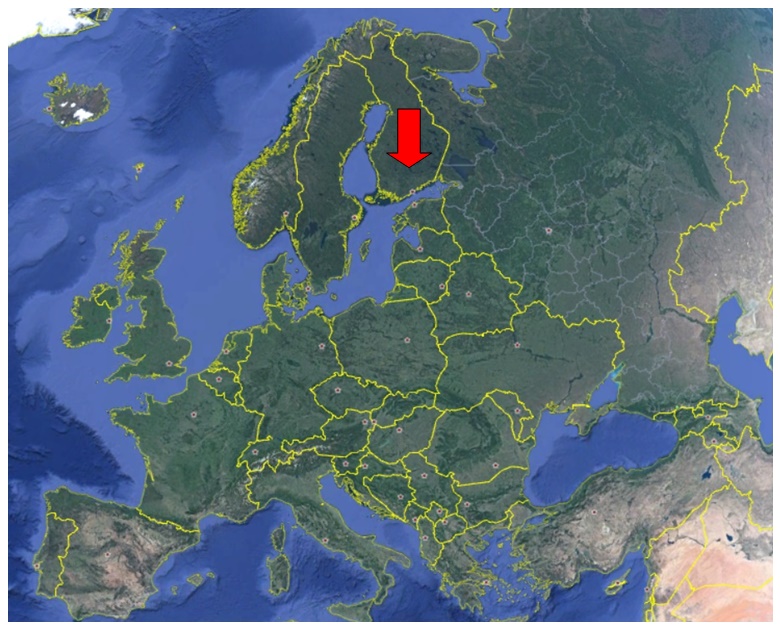 FINLAND
Finland is a Nordic country in Northern Europe bordering the Baltic Sea, Gulf of Bothnia, and the Gulf of Finland, between Sweden to the west, Russia to the east, Estonia to the south, and Norway to the north. The capital and largest city is Helsinki. Other major cities are Espoo, Tampere, Vantaa, Oulu, Turku, Jyväskylä, Lahti and Kuopio

Finland's population is around 5.52 million, the majority of whom live in the central and south of the country and speak Finnish, a Finnic language from the Uralic language family, unrelated to the Scandinavian languages.

Local time: GMT + 2 hours / CET + 1 hour

International telephone code: +358

Ethnicity: Finns, Russian, Estonian, Somalian, Iraqi, and former Yugoslavian.

Landscape: Finland has about 168,000 lakes (of an area larger than 500 m2 or 0.12 acres) and 179,000 islands. Its largest lake, Saimaa, is the fourth largest in Europe.

Climate: The whole of Finland lies in the boreal zone, characterized by warm summers and freezing winters. A quarter of Finland's territory lies within the Arctic Circle and the midnight sun can be experienced for more days the farther north one travels. At Finland's northernmost point, the sun does not set for 73 consecutive days during summer and does not rise at all for 51 days during winter. The average temperature for October is 7° / 1°.


Useful links about Finland
For more information on Finland, see www.visitfinland.com
Information about Helsinki: https://www.myhelsinki.fi/en/see-and-do/sights/day-trips
Rural Tourism services in Finland: https://www.matkamaalle.fi/search-for-tourism-travel-services/

Asikkala / Vääksy
Vääksy is the main settlement of the Asikkala municipality. It is well-known for the Vääksy Canal area with historical villas and for the old Vääksy area with idyllic buildings and little interior decoration stores. The municipality of Vääksy is located at the junction of the lakes Vesijärvi and Päijänne, and Vääksy Canal, the historical junction of water traffic, acts as a gateway between the two lakes. Vääksy Canal celebrates this year 150-years.
Lake Päijänne is the second-largest lake in Finland and the most significant source of clean water. The Asikkalanselkä part of the lake provides drinking water for more than one million Finns.
Lakeland area and the 8-kilometre-long Pulkkilanharju consists of esker islands and underwater ridges. The islands are connected to each other by bridges. The narrow Pulkkilanharju Esker, running across beautiful Lake Päijänne, is part of a nationally valuable landscape area and an important birdwatching site during the spring and autumn migrations.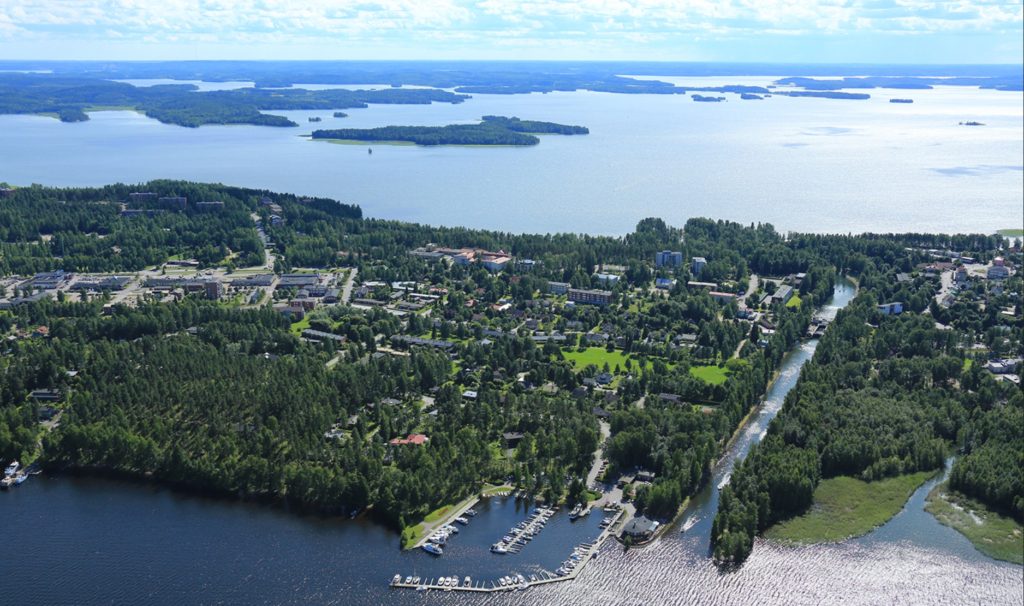 Useful links about Lahti and Asikkala
A map of the Lahti or Asikkala area can be found here
Read more about the Asikkala area: https://www.asikkala.fi/tourism-and-culture/?page_id=frontpage/
To see and do in Lahti region Visit Lahti : https://visitlahti.fi/en/