Finland
Finland is a Nordic country in Northern Europe bordering the Baltic Sea, Gulf of Bothnia, and the Gulf of Finland, between Sweden to the west, Russia to the east, Estonia to the south, and Norway to the north. The capital and largest city is Helsinki. Other major cities are Espoo, Tampere, Vantaa, Oulu, Turku, Jyväskylä, Lahti and Kuopio

Finland's population is around 5.52 million, the majority of whom live in the central and south of the country and speak Finnish, a Finnic language from the Uralic language family, unrelated to the Scandinavian languages.

Local time: GMT + 2 hours / CET + 1 hour

International telephone code: +358

Ethnicity: Finns, Russian, Estonian, Somalian, Iraqi, and former Yugoslavian.

Landscape: Finland has about 168,000 lakes (of an area larger than 500 m2 or 0.12 acres) and 179,000 islands. Its largest lake, Saimaa, is the fourth largest in Europe.

Climate: The whole of Finland lies in the boreal zone, characterized by warm summers and freezing winters. A quarter of Finland's territory lies within the Arctic Circle and the midnight sun can be experienced for more days the farther north one travels. At Finland's northernmost point, the sun does not set for 73 consecutive days during summer and does not rise at all for 51 days during winter. The average temperature for October is 7° / 1°.

For more information on Finland, see www.visitfinland.com.
Flight Connections
Helsinki Airport (HEL)
Served by many flag carriers and some low-cost airlines. Full information here: https://www.finavia.fi/en/airports/helsinki-airport
From Helsinki airport, train connection every 30-60 minutes to LAHTI. Online connections and bookings here: https://www.vr.fi/cs/vr/en/frontpage From Lahti train station, the transfer will be provided to Vierumäki.
We recommend arrival on Tuesday 5th-October afternoon, or until noon on Wednesday 6th-October.
Depending on arrival times and the number of participants, a special transfer service without extra charge will be organized on both days from Helsinki Airport for registered participants. A similar service in the inverse direction will operate in the afternoon of Friday, and on Saturday.
Venue
Venue of the ECRT2021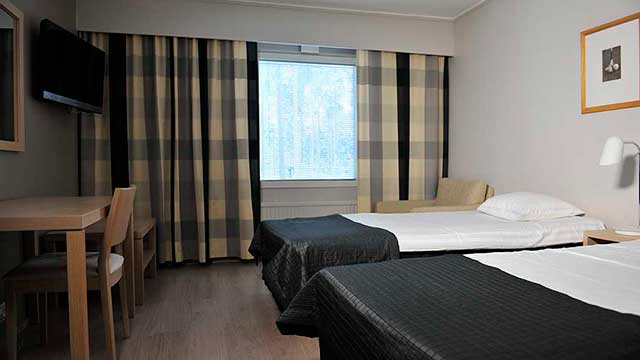 Vierumäki is the leading sports and leisure resort in Finland in a beautiful natural environment with over 400 000 visitors every year. Located 25 km north of Lahti, Vierumäki has a great location in the center of Southern Finland. The resort area is surrounded by vast forests and located in the middle of rolling terrain and lakes. The closest municipal services can be found in nearby Heinola, around 10 minutes drive from Vierumäki. Almost 3.5 million Finns live within a distance of 130 km from Vierumäki.

Our conference venue is using the installation of the Country Club Hotel. I has a very quiet and picturesque location with views over forests and lakes.
Click here to find pictures of Vierumäki and an area map.
Accommodation options
We suggest four alternatives of accommodation for participants of the ECRT2020

Accommodation for congress guests is arranged at Vierumäki area in different standards.
All rates below include breakfast and VAT.
All the reservations for the accommodation are made directly to the Vierumäki with an online link that will open at the same time with the registration.

Deadline for the accommodation reservations is Aug 23, 2021. Reservations made after Aug 23 will be handled according the availability and rates below are not valid.
Map of the Vierumäki area can be found from here:
SPECIAL RATES for ECRT2021 participants
All prices include breakfast
Hotel Fenada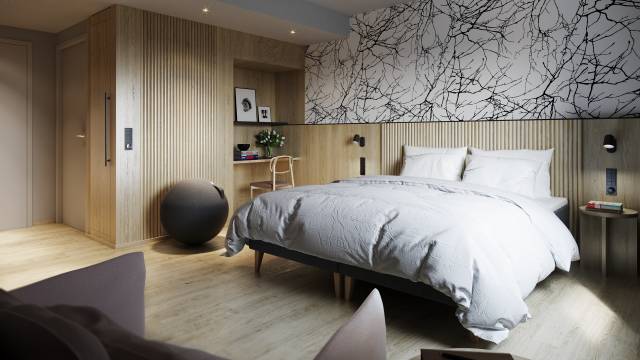 Modern hotel just beside lake Valkjärvi has got itscolour inspiration from surrounding nature.
There are standard single and twin rooms. Rooms have their own bathroom with shower. The main congress venue is at the Hotel Fennada.
Room rate:
Single room: 109 € night/room
Twin room: 119 € night/room
2. Country Club Hotel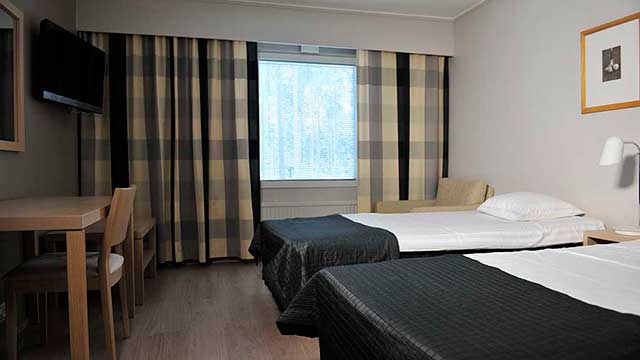 Country Club offers hotel accommodation in single and double rooms, along with restaurant and meeting services. There is television, an airing cupboard, a bathroom with shower and Internet connection at the rooms. Located approx. 5-10 minutes walk from the congress venue.
Room rate:
Single room: 88 € night/room
Twin room: 98 € night/room
3. Pihkala dormitory rooms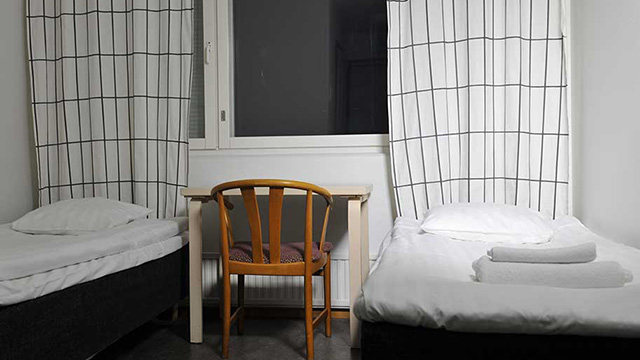 Pihkala rooms have spacious rooms with their own bathroom with shower. Located just beside the congress venue.
Room rate:
Single room: 78 € night/room
Twin room: 88 € night/room
Online booking of any of the above options will be possible together with registration for the ECRT 2021 (available in June 2021).
Additionally, you may search for accommodation at the usual online websites: